The Care Ministry team outreach focusses on ministering to those in need within the local area and broader when possible.
The Care Ministry team has five groups that enable this: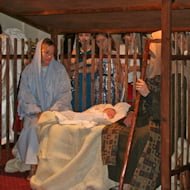 'Truly I tell you, just as you did it to one of the least of these brothers and sisters of mine, you did it to me.' [Matthew 25:40]
The Care Ministry team seeks to help those in need, whether through companionship, a meal, a compassionate note or providing needed transportation. If you are able and wish to share in this giving spirit, or know someone in need, please contact Pastor Val Seaver at (860) 295-0432 or Care Ministries Coordinator, Edi Dole at (860) 267-8543
Be kinder than necessary, for everyone you meet is fighting some kind of battle.